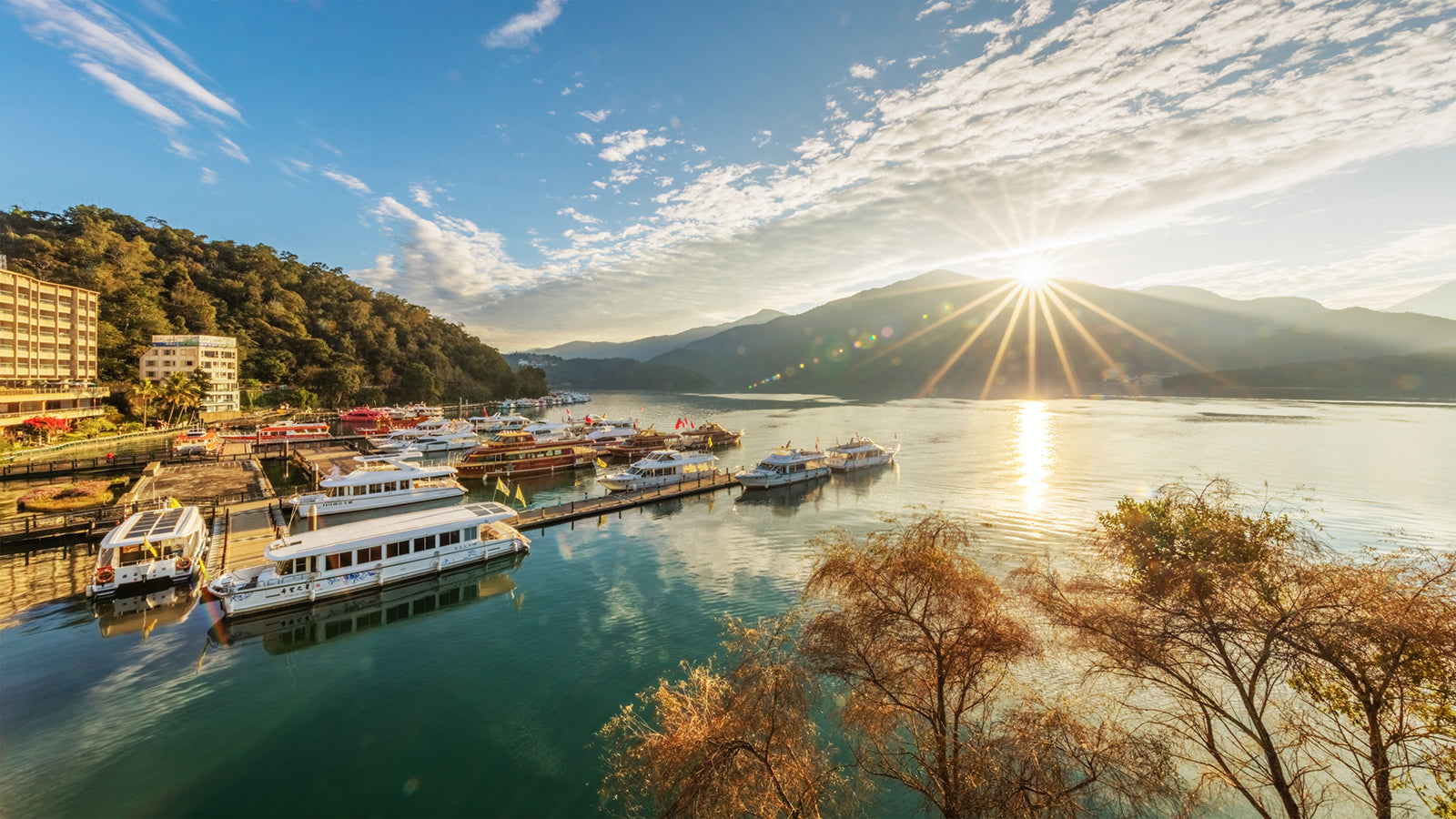 #TravelTalk: Living in Taiwan with Abdulla Khatib
EP 004
A longer, yet insightful travel talk episode discussing not only traveling to Taiwan but residing and working within the city. We sit down with Abdulla Khatib who works for Shopify by day and is an independent blogger by night to talk about the best things to do in Taiwan. Monte & Coe: What's a day in the life look like working at Shopify as well as running a blog?
Abdulla: I typically work a 9-5, then once my workday is done I shift over to blogging and creative work. I will try to space out my content, and not use it all at once. I want to try and tell stories and be organic.
M: Where does your passion for travel come from?
A: Traveling for me is a way to see new things, gain new perspectives, and understand people from different places. I am from Lebanon, but grew up in Mississauga, ON. So, going to other places I wasn't familiar with was very exciting for me. The first time I actually traveled, I went to New York and I was just amazed at everything. Even within Canada, there is so much to see in our own backyard. We just need to have that extra bit of effort to see the places we haven't before.
[Skip to 5:55 in the video above to hear about exploring Canada during COVID]
M: What are some top travel places that have stood out to you in the past?
A: Mexico City in itself is a beautiful place, so much culture, food is great, and the people are fantastic. There is so much to do that almost anyone can enjoy.
Hong Kong is also a place I would suggest. It connects to so many other cities and most people speak English there which can be extremely helpful for English speaking travelers.
M: Do you have any tips on how to pass the time on a long flight?
A: In my experience, I typically fly out at night [Toronto Time] and try and sleep early. Then maybe have a nap near the end of the flight. I highly recommend a neck pillow though!
M: What is the culture like in Taiwan?
A: It is easy to mistake Taiwan for being a part of China, however, it is a separate country. There are definitely similarities, but also differences. Having experienced Taiwan first hand, it felt like its own culture. Taiwan has its own Taiwanese dialect but residents can also speak Mandarin. 
There is also a lot of Japanese inspiration there as well, which is really interesting.
M: How long were you in Taiwan?
A: First time I went I was there for about a month. I did travel to other parts of Asia and China as well. After China, I was supposed to come back to Canada, but I had randomly applied to work in Asia, specifically Taiwan. I got a response from a company that wanted to hire me, and I said why not. I was able to get a work visa and I stuck around for about 6 months. 
I am grateful for the experience and the overall culture was extremely fascinating to me.
M: Where did you spend the most time in Taiwan?
A: Taiwan is not a massive place, you can drive across it in about 6 hours. I spent most of my time in different districts of Taipei. I worked in a technology district and stayed in more of a suburban district. The metro system there is fantastic, you can travel everywhere for a very good price.
For someone who didn't speak mandarin, I found that people were so genuine and willing to help with the language barrier. It's something I will never forget about.
The Shunyi District is a place I would recommend checking out. It has a lot going on. The 7-11's there are on an entirely different level. You can get food, drinks, print, and even movie tickets. It's basically a one-stop-shop.
Traveling is extremely easy, they have e-bikes you can rent out, and taxis are very affordable.
M: How long do you need to stay in Taipei to really get a feel for the culture?
A: In a week you could do quite a bit, but you would probably be left wanting more. Once you have seen Taipei, you are probably going to want to visit other parts as well. If you have the time, two weeks would be great to space out your travels.
M: What is the best time of year to visit Taiwan?
A: The best time of year to visit Taiwan is in the fall or winter because it's not super-hot. If you want to go during a busy time, go during the Chinese New Year.
M: What are some of the best things to do in Taiwan?
A: Taipei 101 is a must-see. It holds the same feeling as people coming to Toronto and wanting to see the CN Tower. There is so much around the tower also. A lot of malls, markets, and restaurants.
Taiwan also has these hot springs, they are worth checking out.
If you are into the nightlife, the Shunyi area is perfect for that. Great bars, speakeasies, and restaurants.
I found that one of my favourite foods was a beef noodle soup. I really enjoyed this one place called Yong Kang.
You can get coffee almost anywhere you go, but a coffee shop I really enjoyed was the Antipodean. Also, where ever you stay there is probably a Taiwanese breakfast which consists of a scallion pancake, hash brown, chicken, bacon, egg and cheese, milk tea. All very good.
M: What is your best travel hack?
A: Planning ahead and budgeting flights and accommodations. Setting a couple of days aside for spontaneity purposes, however, having a rough sense of where you want to go and what you want to see is important.
I also used skyscanner.ca in the past to book flights. You can figure out when in the month gets your the best prices.
M: Where do you want to go next?
A: I really want to go to Morocco, it looks fantastic. I would also love to see the Amazon, regardless of which South American country I would start with. South Africa is also one of my must-sees. I've heard great things about it.
Check out Abdulla and follow his story on Instagram @Absdulla and his blog musclesandtussles.com 
Thanks Again! - Monte & Coe