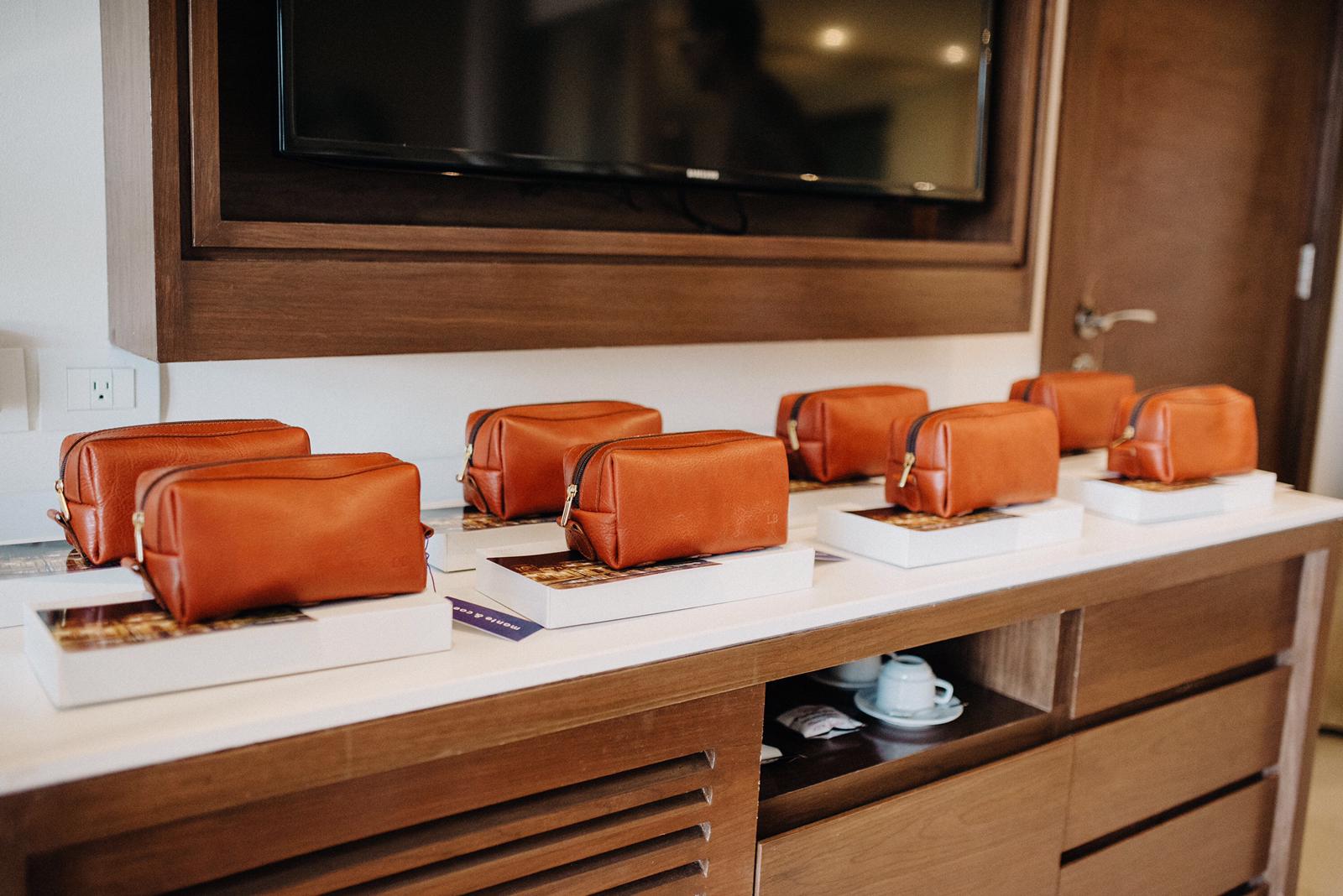 4 Corporate Gifting Tips to Make a Lasting Impression with Clients and Employees
Showing recognition and appreciation is important, and benefits both the recipient and the company as a whole. 
A common method to show appreciation within the corporate world is through gifting, and when done so correctly, corporate gifting can make meaningful impressions. 
Think of corporate gifting as an investment into your company. The return on investment? Talent and client retention, acquisition and satisfaction. 
What is throwaway gifting?
Corporate gifting doesn't guarantee results you want. 
'Throwaway gifts' are just as they sound, gifts that are often thrown away or disregarded. These could be water bottles or coffee mugs, tacky t-shirts, key chains, or pretty much anything of cheap quality. These items often flash brand logos, slogans, and bright colours, and are likely to end up in the recipient's garbage bin. 
The truth is, rather than creating a lasting impression, these types of gifts merely clutter up both the physical and mental space of their most valuable corporate relations. 
Keep reading to learn more about corporate gifting and tips to help ensure that your efforts are well received. 
4 Tips for Successful Corporate Gifting 
How to make a positive and lasting impression with your partners and clients through corporate gifting.
Tell a Story
What do you want your gift to represent? When corporate gifting, remember that the gift is also representing your company, business and professionalism. 
What does your company align with that you want the receiver to know? What does your company stand for? 
Here are two examples:
1. Canadian Pride
Are you a Canadian based company? Or perhaps your client is. Gifting 'Made in Canada' not only represents a part of home, it also shows that you value local businesses. 
If you're a Canadian company or have Canadian clients you want to impress, gift 'Made in Canada'. 
2. The Planet
More and more clients and corporations alike are putting emphasis on the importance of sustainability. 
According to a 2021 study conducted by Business Wire, sustainability is rated as an important purchase criterion for 60% of consumers. This number continues to grow as younger generations who value sustainable brands take on more purchasing power. 
As consumers become more aware of the environmental issues of mass consumption and fast fashion, supporting eco-conscious and slow fashion brands are becoming more and more important. 
Support companies who are actively involved in making a positive impact on the environment and gift items that are made to last a lifetime. 
Plan Ahead and Get the Timing Right
Q4 combined with holiday festivities makes it one of the busiest times of the year. The recipient of your gift will be able to tell if your gift was rushed, or not very well planned out. Make sure you stay organized and have your gifts planned out far in advance of the holidays. 
An even better idea is to gift items outside of the holiday rush. This allows you to stay top of mind in a possibly more advantageous time of year. After all, corporate gifting is also a strategy to invest and benefit your company. 
Give People Options - But Not Too Many
Depending on how many people there are, you could consider giving them a few options to make sure they get something they want and/or need. Giving options also ensures that your gifting efforts don't go to waste!
Add an on-site shopping experience to your next event and give the gift of choice. Curate the products you would like to gift based on budget, style and preference. Then allow clients to pick which product they would like. 
At Monte & Coe, we offer on-site custom gifting. Clients can watch as their luxury travel accessory gets embossed and leave with a personalized gift that they will remember. Discover the art of craftsmanship through our live event embossing services. 
Depending on where you're hosting the event or where your clients are traveling from, you can opt to have the gifts drop-shipped later on.  
Make It Personalized
Sometimes the smallest gestures have the biggest impact. 
Personalization can be as simple as adding their initials to an elevated gift.
At Monte & Coe, we offer bespoke embossing and monogramming to take any gift to the extra mile. 
A personalized and handwritten letter or note attached to the gift makes it all the more impactful. Tie it all together by including a warm sentiment inline with your gifting strategy. 
Interested in corporate gifting with us? Whether you know exactly what you want, or don't know where to start, we'd love to help! Contact us
here
.